Mel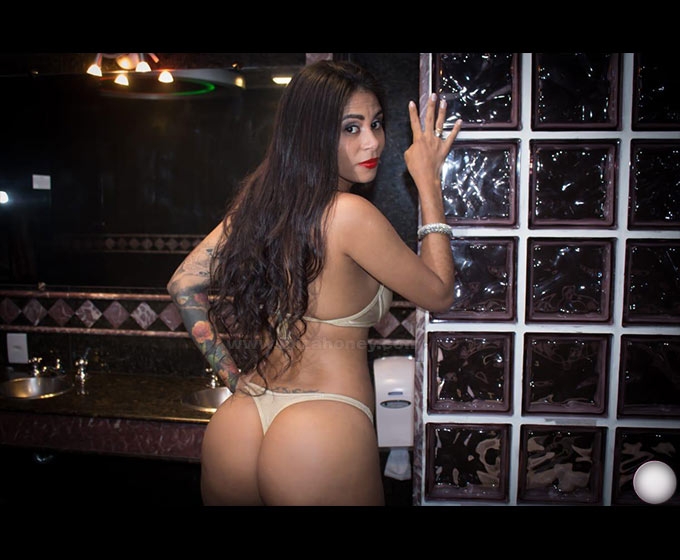 Girls Escorts en Ibiza

Mel

Di que me has visto en Ibizahoney.com
Datos de Contacto
Teléfono:
Whatsapp:
E-mail Personal:
jade.mmaria@gmail.com
Descripción
Hi, my name is Mel. I am a very elegant and very fiery female escort. I am a pretty exciting brunette girl of 28. I have come from Brazil, to enjoy the pleasures in Ibiza, I would like to be always accompanied by sex-loving gentlemen like you.
Let me seduce you with my kisses running through your body teaching you new and delicious intense sensations. I am a Brazilian girl, I measure 168 cm and weight 63 kg, I am well proportioned although my buttocks are very prominent.

Lovely woman with brown eyes, my hair is black and long, I am a very attractive girl face, my body is cinnamon color, my natural curves are my main feature, my tits are voluptuous and firm, my abdomen very careful next to hips with curves, typical of Latinas.

My ass is big, round and eager for you. My legs are long and very flexible to accommodate us and enjoy the best postures. I am a girl who does not put limits on anything, I wish you have fun penetrating me wherever you want, I always offer my services with the best attitude, Oral sex to the natural, I attend couples and girls.

In my agenda there will always be space to receive you in my private apartment in Madrid Street or to accompany you to events where you need a sweet and respectful lady. I speak Spanish and Portuguese, come and discover a very hot scene with me.
I am very well accompanied by my friend Isabela, a Brazilian escort girl with blond hair and a delicious body. Between the two we can make you feel what is a fantastic erotic massage with 4 hands, or 2 mouths... you understand me...
We are Open to offers of trios and orgies...
Datos de Contacto
Teléfono:
Whatsapp:
E-mail Personal:
Etiquetas