Escort Mia in Ibiza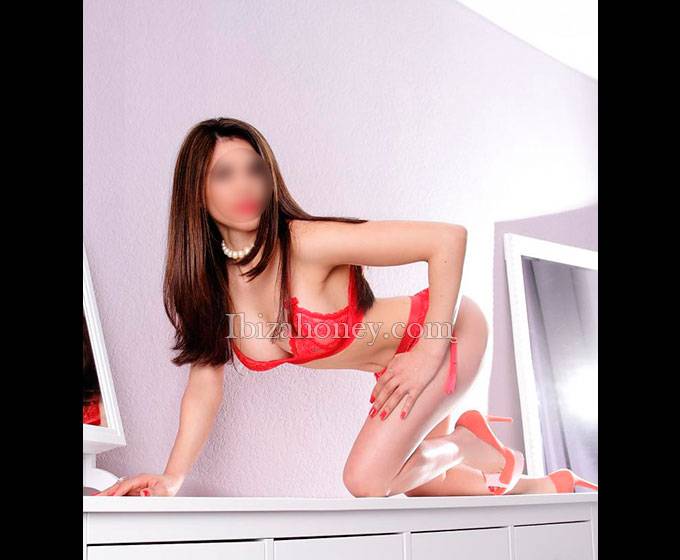 Erotic Girls en Ibiza

Mia

Di que me has visto en Ibizahoney.com
Datos de Contacto
Teléfono:
Teléfono Secundario:
Características
27 years
Female
Exuberant
66in
Big breast
Private House
Outcall services
Erotic massage
Erotic Shower
Incall Place
Datos de Contacto
Teléfono:
Teléfono Secundario:
Mia is a unique female companion, Brazilian escort girl with beautiful white skin, snub and big breasts in Ibiza.
Very nice and sweet woman, it overflows love and is very affectionate as usually happens with Brazilian girls.

Has arrived in Ibiza full of energy, she wants to know every corner of the island, especially the beaches and the magnificent places that winter offers in the largest of the Pitiusas.

Available in a private villa with all the comforts and with total discretion.

Mia is young, beautiful and very daring. The ideal companion if you want to spend a unique and unforgettable evening. Elegant and sophisticated for outings, to go out to dinner or dance at parties.

Her face denotes beauty and sensuality, her body is a source of passion and desire and her way of being is fun and friendly.
What more can you ask for in a sexy woman?
Yes, we know that it is good in bed. Well, with Mia you will not have a problem, you will not easily forget it, since it is a girl who is passionate about good sex. She loves to give tantric massages with a happy ending, do oral sex and, above all, butt fuck.
Call her and enjoy this fabulous escort, she waits for your call. Available 24 hours.
Who Are We?
In Ibizahoney we seek to create links between people, the hiring of a company girl can be a process of process for some users, so we try to facilitate the selection of the escort in Ibiza, request your information in the simplest and clearest way.

Searching for a companion is not just a search for sexual pleasure, we all need to feel the contact with other people, feel a hug, a caress or a kiss, so we know the importance of providing this service that contacts lonely or needy people of affection with other people who are willing to offer that much needed company.

Some users are looking for a luxury escort, desperate girls with whom you want to go out for dinner, party and enjoy dancing in the best nightclubs in the Marina Botafoch area or in the best beach clubs in the Playa den Bossa area in Ibiza In this case, the elegance, style and sophistication of the girls is a determining factor.

Other important information is that users know if the girls are independent escorts, if they have real photos or if they have services in calls or exits at home. Incall and Outcall are terms in English that mean that the escort attends to your home (Escort Incall) or that the escort makes visits to hotels and homes (Outcall escort).

We are clear that the escort service is a matter of two, companion and user must agree to have a meeting and must be like the same.
We hope that our philosophy is marked by our idea of ??offering a quality service in which the satisfaction of advertisers and their customers is complete.

Ibizahoney is not an escort agency, nor do we have a commercial link with advertisers outside of what is the exclusive public domain. We are a directory with escort advertisements and escort agencies in Ibiza.